About Barry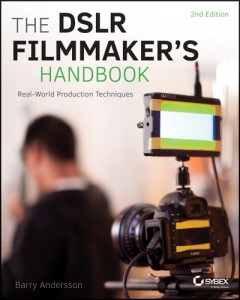 I am a director, but directing is not my job, it's who I am.
When I was 10, I declared I wanted to be a director. Literally from that day on, most of my evenings and weekends were filled with filming scenes and honing my craft as a storyteller. I didn't have many friends with the same love or patience for filmmaking so I needed creative ways to keep them interested and willing to return each weekend. I purchased some fireworks and promised to film inserts of explosions at the end of each day. Everyone worked hard to get what we needed, and at 5pm a few vintage Star Wars figures lost a few limbs. This is one of the many tricks of the trade I have been using and perfecting for over 30 years now.
Some people fear or dread the actual physical production but that is where I shine.  When you hear sports stars when they talk about being in the zone, where things slow down and they can see several steps ahead before everyone else- that is me on set.   Writers and producers value my partnership and collaboration to bring their visions to life in ways they never thought was possible. I find ways to take perceived limitations and instead make those a strength of each project. I never break under the pressure of production, rather I'm skilled at managing the coordinated chaos on set while maintaining crew morale. My leadership inspires teams to power through long production schedules and fosters an environment that allows everyone to bring their best.  Any production that I am directing will be done on time, at or under budget and with performances that are truly remarkable, every time. When I sign on to a project you get every ounce of me from start to finish.
One of my strongest assets is working with talent to bring out their best performances. I excel at reading and coaching performances from talent. I have worked with LeVar Burton, Chris Kattan, Scout Taylor Compton, and William Shattner, but in truth, I approach working with every actor the same way. Trust is king. I bring the best out of every performance in the movie, this is true for unknown talent, A-list talent or high maintenance talent.  You can talk to any actor or crew member I have worked with and they will all tell you the same thing – they would work with me again, any time and anywhere.
I have directed five feature films and several TV pilots. My last feature was distributed by Lionsgate and had a six-week theatrical run, winning the 2018 Twin Cities Film Fest Audience Award. Additionally, I have been the DP on 2 features, several national commercials, short films and many corporate videos.  I come from a family of educators, and in following in that tradition, I am the author of the DSLR Filmmakers Handbook and routinely guest speak at events such as NAB, the Idea Conference, and Creative Suite Conference, among others.